Dr. Proctor N. Beard, Sr.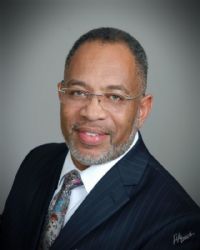 Dr. Proctor N. Beard Sr serves as chairman of the board of New Life Ministries of VA. He is the pastor of Executive Pastor of First Shiloh Baptist, Mechanicsville, Virginia and holds a B. A. in Business Administration, a Master of Arts in Christian Education, the Doctor of Ministry Degree from the Samuel DeWitt Proctor School of Theology, and the Certificate in Formational Prayer from the Institute of Formational Counseling, Ashland, Ohio. As a senior caregiver, he is a board member of Healing Care Ministries International, and a caregiver small group leader for the Institute of Formational Counseling's Formational Prayer training events.
Dr. Beard's extensive training in Formational Prayer includes, facilitating numerous small groups utilizing the 16-week and 12-week small group curriculum, training and mentoring caregivers, and providing leadership for launching Healing Care Ministries in various venues. He has over 20 years of pastoral experience with youth and children, conducting youth and children retreats, as Youth Pastor, Executive Director of the First Shiloh SonLight Learning Center and as a youth ministry consultant.